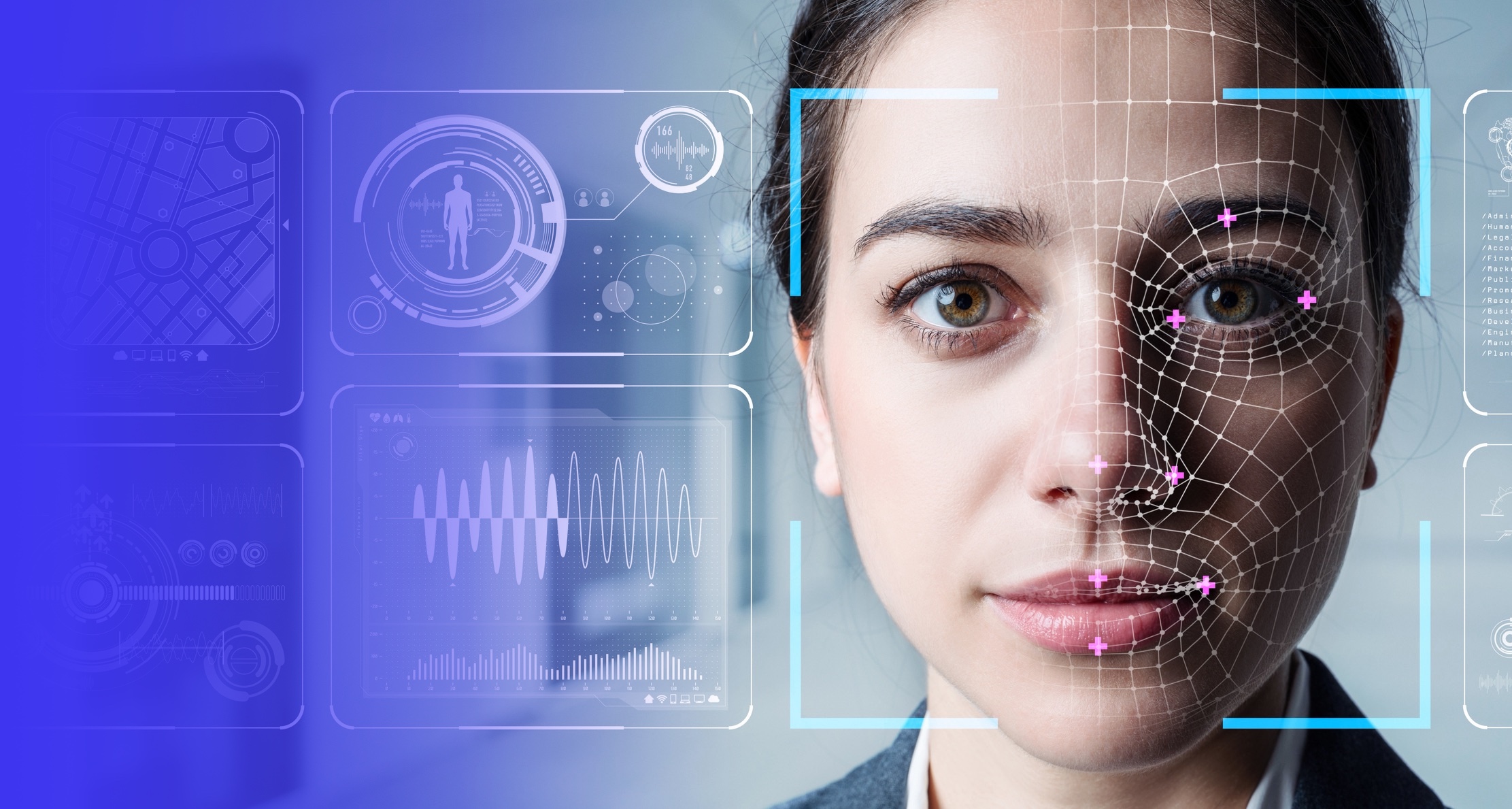 Nothing to Carry
Nothing to Lose
Nothing to Touch
Nothing to Fear
MAKING SECURITY MORE CONVENIENT AND ACCURATE THAN EVER BEFORE
Our Identity Cloud Server (IDS) is at the heart of all of our platform solutions. It offers a scalable software platform for identity management through an intuitive, easy-to-use web interface and an open, secure REST API. The platform provides a set of core services that include multimodal and multifactor biometric identification, including iris, face, temperature, and PINs. This base layer of technology powers numerous business solutions through our hardware and software endpoint interfaces.
Access200™ – Product Family
The IOM Access200 product family offers advanced access control security features in an affordable, compact, and sleek design. Authorized users can effortlessly enter areas protected by Access200 units because the strength of the iris biometric ensures high confidence in the identity of the person at the door. The system provides flexible security options to meet the most complex needs. In its most secure mode, Access200 offers multifactor security-requiring something you have, something you know, and something you are for each user.
Products include:
Access200™
Access200e™
Access200w™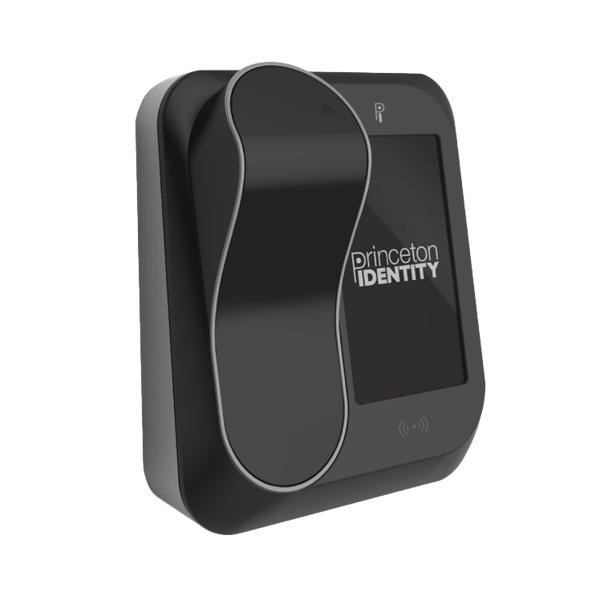 Access600e™ —Identity management kiosk module
The Access600e is a fast, high-quality iris and face biometric capture device designed for integration into a variety of application solutions. Simply look toward the device screen to collect iris and face samples during the enrollment process.
Biometric Capture
Simultaneous dual iris
Color face
Modes
Enrollment, identification, verification
Iris and face capture time < 2 seconds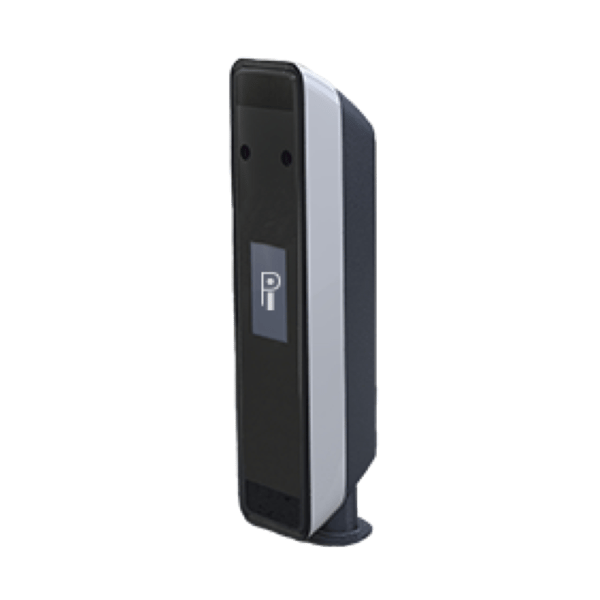 Access200™ – With Temperature Sensor
The Access200™ with Temperature Sensor gives you security at your door. You can be sure that the door will not open if a person registers a fever. The process is very straightforward – First the Access200 will read the Iris or face of an individual and verify that they have the necessary credentials for the door. If they do, then they will be asked to present their fist under the temperature sensor. The temperature sensor will determine whether or not the individual has a fever or not. If they do not have a fever, the door will be unlocked. If a fever is detected, the door will remain locked. Every person who goes through the process is tracked and recorded for reporting information. Alerts can be set up, so that security personnel can be alerted when a fever is detected.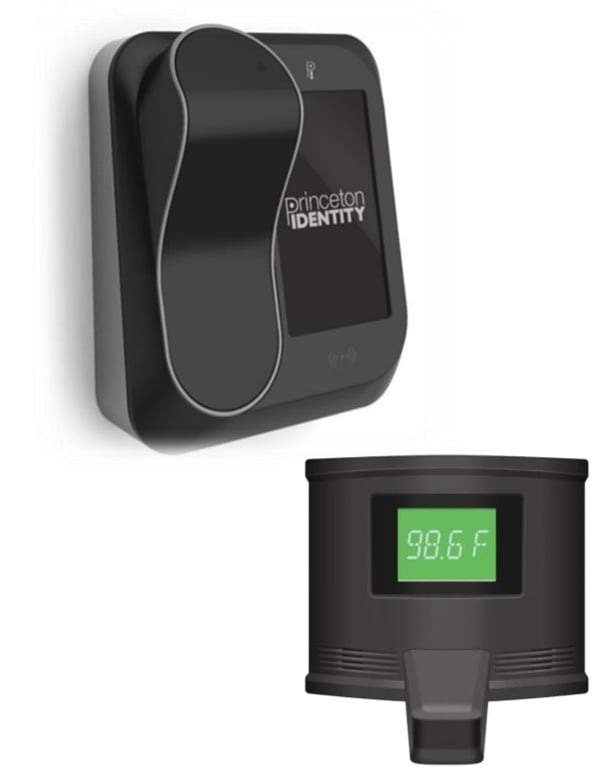 Identity Server
A scalable virtual machine or private cloud software platform for identity management, to be deployed on-prem VMware/Hyper-V or your own private cloud account on Azure or AWS.
An intuitive web browser interface
Out of box integrations with leading Physical Access Control systems
Powerful REST API for easy integration with existing systems or custom applications
End-to-end security: strong encryption for all communication and data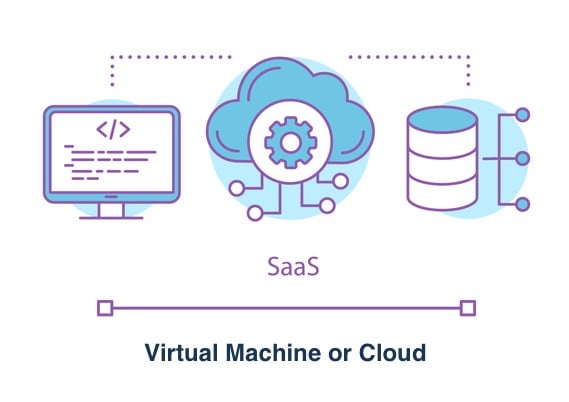 Multi-modal Biometric Identity in an Environmental Conex Shelter
Portable Rapid-Deployment Security System Built for forward operating bases and other secure installations, this portable MBES Conex-system offers contactless tri-modal security that quickly identifies subjects "on the move" using face, dual irises, and fingerprint recognition.
Portable
Hands-free
Trimodal – matches iris, face, and fingerprint
Up to 15 people per minute
Quickly identifies subjects "on the move"